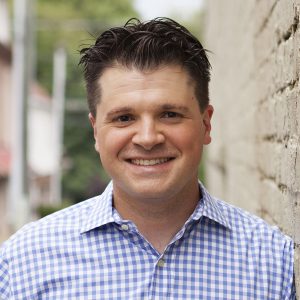 Rich Rosendale
The Rosendale Collective - Leesburg, VA
Rich Rosendale's style of cuisine reflects his experiences from his childhood growing up in Pennsylvania to his worldly experiences competing against some of the top chefs around the globe. Rosendale's origins in cooking were nurtured and influenced at an early age by his Italian and German grandmothers.
Rosendale is a Certified Master Chef, a distinction earned through the American Culinary Federation's 130 hour cooking exam held at the Culinary Institute of America. Only 73 chefs have ever made it through successfully— Rosendale being the youngest to ever pass the exam. The Exam is detailed in the book "Soul of a Chef" walking readers through this culinary marathon that few dare to take.
Rosendale was the USA Champion for the Bocuse d'Or and earned the right to represent the United States in Lyon, France where he cooked against 22 other countries, finishing in the top third of the field. Few chefs ever have the opportunity to cook at this level.
Rosendale Collective is the innovative company behind Rosendale's catering, consulting, restaurant partnerships, and training services. From D.C. to Dubai, he brings a passionate attention to detail and over 18 years of elite industry experience to create customized experiences and winning business solutions.
Although Rosendale has cooked for Presidents, foreign dignitaries and celebrities around the world, his favorite meals are with his family. He and his wife Laura are the parents of three children – Laurence, Liam, and Francesca.