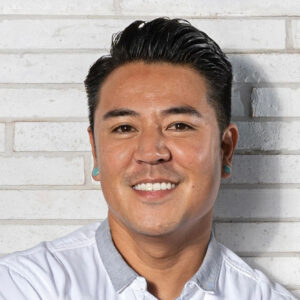 Ray Hayashi
RYLA - Hermosa Beach, CA
Ray Hayashi's regard for excellence and passion for food can be traced back to the produce on his family's farm in Kyoto, Japan, which required meticulous maintenance to supply the Michelin starred restaurants in the area. Closer to home, Hayashi's understanding of discipline and success were formed at his parents' Japanese restaurant in Gardena, CA and stayed with him through his culinary career.
A South Bay native, Hayashi spent most of his free time as a teenager bodyboarding at the Manhattan Beach Pier, and in doing so developed a keen appreciation for the ocean. Ready to pursue a culinary career, Hayashi traded the beach for the bay and headed out to CCA in San Francisco where he worked at a sushi bar while attending the program. Upon graduating in 2005, Hayashi returned to the South Bay to gain practical experience working under Michi Takahashi (Michi's, Manhattan Beach) and Akira Hirose (Maison Akira, Pasadena), before venturing out to explore his roots in Japan. It was there that Hayashi first challenged himself to establish and cultivate his fine dining skills as a stagier at Bordeaux in Kyoto under Chef Takao Omizo, whose French-influenced Japanese cooking style would serve as a source of inspiration for the young chef.
Hayashi returned to Los Angeles in 2008 to a position at Providence, Chef Michael Cimarusti's seminal seafood restaurant, where he studied the power of pure, unembellished flavors and deft execution required for brilliant seafood.
In 2011, he joined Manhattan Beach Post as Chef David LeFevre's Sous Chef. At Manhattan Beach Post, Hayashi played an instrumental role on the team that has since garnered the restaurant three James Beard semi-finalist nominations. Upon the opening of Fishing with Dynamite, LeFevre tapped Hayashi to become the restaurant's Chef de Cuisine where he continued to demonstrate his passion for excellent seafood, and contributed a Japanese aesthetic to showcase only the finest treasures from the sea.
In 2016, Hayashi departed for culinary immersion cooking in Michelin-starred kitchens in Japan and traveled throughout Europe before returning to re-join the Simms Restaurants team as Culinary R&D Chef for Manhattan Beach Post, Fishing with Dynamite and The Arthur J.
In early 2022, with the support of chef LeFevre and Simms Restaurants, Hayashi embarked on his most ambitious culinary adventure to date, opening his very own restaurant in Hermosa Beach with his wife Cynthia Hetlinger (formerly sous chef at Providence) as chef de cuisine. RYLA serves Hayashi's take on seasonal Los Angeles cuisine driven by seasonal produce from local farms and a menu influenced by L.A.'s diverse cultures, and of course, drawing from Hayashi and Hetlinger's respective Japanese and Taiwanese heritages.
Within its first year of opening, RYLA has landed on the coveted California Michelin Guide, as well as earned "Best New Restaurant' nods from Angeleno Magazine, Los Angeles Magazine, Timeout LA and Infatuation LA.