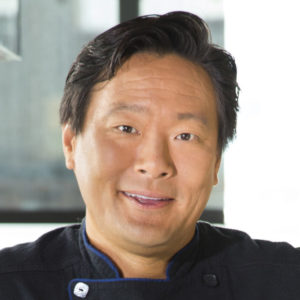 Ming Tsai
MingsBings - Boston, MA
Chef Ming Tsai is a James Beard & Emmy Award-Winning chef, the chef/owner of Blue Dragon in Boston, Massachusetts, and Chef/Partner at BaBa at the Yellowstone Club, in Big Sky, Montana.
This past fall, Chef Tsai founded and launched his latest business venture- a frozen consumer packaged good: MingsBings, Inc. MingsBings was born out of his idea of wanting to share his family's lifestyle with the world.
Chef Tsai is the host of the long-running cooking show Simply Ming on PBS, which is now wrapping up its 18th season. Season 18 took on a fun new spin to adhere to Covid-19 protocols by filming this season through Facebook Live as a way to interact with viewers at home. Season 18 will also air regularly on PBS and Create TV Network later this year.
Chef Tsai's other notable accomplishments include: being an author of five published cookbooks, having his restaurant Blue Dragon be named "Best New Restaurant" in its opening year by Esquire Magazine, and being inducted into the Culinary Hall of Fame in 2012 for his restaurant Blue Ginger. Chef Tsai and his family support many charities near and dear to their heart. Including but not limited too: Family Reach, Dana-Farber, and Ment'or. Chef Tsai is currently the Chairman of the National Advisory Board for Family Reach, which is a non-profit whose mission is to provide financial relief and support to families fighting cancer.