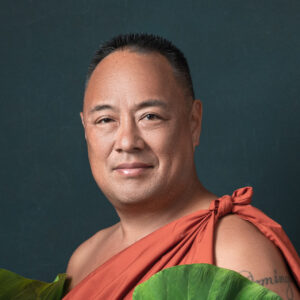 Kealoha Domingo
Nui Kealoha - Kaneohe, HI
Chef and Hawaiian cultural practitioner Kealoha Domingo elevates the art of cooking to a new level by honoring the spiritual connection to the aina (land), kanaka (humankind), and meaai (food). This culinary philosophy not only centers on the nourishment of the body, but the mind and spirit as well.
A lifelong native of Kaaawa on the Koolau Loa coast of Oahu, Domingo's passion for cooking stemmed from his family who were food industry professionals. Additionally, the exposure of various cultures and cuisines helped shape his passion.
Kealoha Domingo shares that his culinary inspiration comes from his kupuna (ancestors), Ohana (family), life mentors and a network of dedicated friends who wholeheartedly support his gastronomic endeavors.