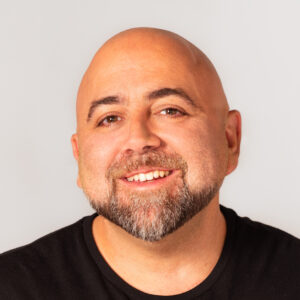 Duff Goldman
Food Network - Baltimore, MD
Chef, artist, entrepreneur, and TV personality Duff Goldman's first major foray into television was on the hit Food Network show Ace of Cakes, which took place in his famed Baltimore bakery Charm City Cakes. The show ran for ten seasons, achieving the rare feat of airing more than 100 episodes. Duff is currently starring in new Food Network shows, including Cake Masters and the Baking Championship series.
Goldman is the author of two books—the New York Times bestseller Ace of Cakes: Inside the World of Charm City Cakes and Duff Bakes.
He opened Charm City Cakes in 2002. Building on the success of that venture, he opened Charm City Cakes West in Los Angeles in 2012. Passionate about facilitating creativity in others, Goldman founded and developed Duff's Cakemix, a DIY cake- and cupcake-decorating studio, also in Los Angeles. It is why he makes such a great addition to the festival's Keiki in the Kitchen event.
Through partnerships with Tylina Foods (Gartner Studios), Blue Bunny, JAKKS Pacific, Godiva and others, Goldman launched a successful line of branded products, including cake mix, ice cream, and baking and decorating supplies. Duff-branded products can be found in Walmart, Target, Michaels and most major grocery chains nationwide.