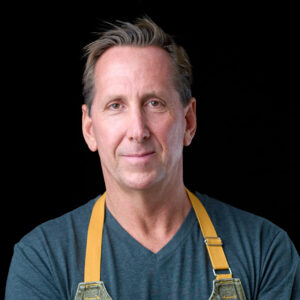 Dean Max
DJM Restaurants - Deerfield Beach, FL
Dean James Max is the chef and president of DJM restaurants, a company that specializes in restaurant concept development and ongoing management, and has been an established leader in the culinary world for many years now. He has celebrated the launch of numerous destination restaurants all over the world and is based out of Deerfield Beach, Florida. The company has launched and operated farm-to-table concepts in many hotel brands such as the Ritz Carlton, Marriott, Renaissance hotels as well as a variety of independent restaurants and modern fast casuals.
Dean Max began his career working for Michelin-starred chefs and he developed his farm-to-table skills in the slow food movement of Italy when he lived in Florence. He moved up the ranks in Ritz Carlton kitchens in Atlanta and Washington before refining his cooking as a chef in San Francisco and Los Angeles in the 90's.
All the DJM locations have seen great success with many awards for food and beverage excellence. Currently the company operates the Brasserie complex in Grand Cayman consisting of an up-scale restaurant, market, juice bar, BBQ concept, bakery and event space. The company worked on reinventing the food and beverage program at the Pink Sands Resort in Harbor Island Bahamas and most recently launched a cooking series at Swank Farmhouse Cooking Show.
DJM has created brands like the award-winning 3030 Ocean restaurant in Fort Lauderdale, Even Keel Restaurant, James Republic, Blue Ocean Poke, Cultivar Mexican Kitchen, Latitude 41, AMP 150, Parallel Post, Watertable, and reinvented the Cheeca Lodge Resort in Islamorada. The restaurants are all based around farm-to-table concepts and are deeply involved in grass roots marketing programs that develop them as destination locations.
Dean Max has a laundry list of accomplishments from multiple James Beard Award nominations for Best Chef, crowned King of American Seafood in 2010, wrote an amazing seafood cookbook in 2006 called A Life by the Sea, and holds many restaurant accolades from multiple properties.