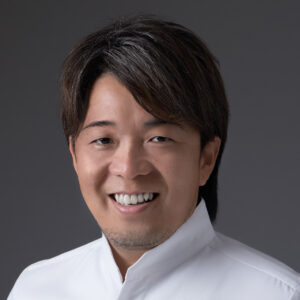 Daisuke Hamamoto
Arancino at The Kahala - Honolulu, HI
With over 20 years of culinary experience in Hawaii and overseas, Daisuke Hamamoto is one Hawaii's leading chefs specializing in Italian fine dining with modern Japanese influences. His creative dishes showcase the bounty of Hawaii from land and sea, and his inspiration stems from his unquenchable thirst for learning new techniques and using different ingredients and products through visiting Hawaii's farms, reading different cookbooks and experiencing new dishes wherever he goes.
Born and raised in Kagawa, Japan, Hamamoto literally grew up in the kitchen. His father served as the lead cook in a yōshoku (Western cuisine) restaurant in Japan and would set Hamamoto's baby crib next to him in the kitchen. After graduating from high school, Hamamoto worked as a parts inspector for Toyota Motor Corporation for three years, until he decided to pursue a career in the culinary arts.
He enrolled in Toyota Culinary School in Japan and completed the program in one year before securing a job at Ristorante Lo Stemma in Nagoya, Japan working under Chef Hasegawa. His culinary career led him to work at noted Italian restaurants throughout Japan and Italy.
In 1995, while on vacation in Hawai'i, Hamamoto dined at Arancino on Beachwalk, which spurred his interest to work for the restaurant.  Destiny had it that the owner was looking for kitchen staff at that time and within a year Daisuke and his wife made the big move.  He started as a line cook and worked his way up. In 2012, he was named Executive Chef of Arancino Restaurants, where he has overseen the creation and development of new menu items, serving more than 200,000 guests a year at all 3 restaurant locations – Arancino on Beachwalk, Arancino di Mare, and Arancino at The Kahala.