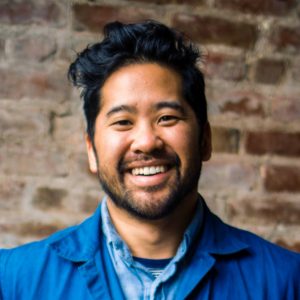 Brandon Jew
Mister Jiu's - San Francisco, CA
A native San Franciscan, Brandon Jew spent his childhood grocery shopping in Chinatown with his grandmother. After high school, Jew undertook a series of kitchen jobs while completing his biology degree at the University of California, Irvine.
Post-graduation he decided to fully immerse himself in the gastronomic world and spent the next ten months traveling in Northern Italy, where he staged at Ristorante la Pernice e la Gallina in Bologna. Jew's time initally exposed him to a cultural pride and culinary integrity that echoed his own upbringing. Upon returning to San Francisco, Jew stepped into the kitchen of Zuni Café, working a year and a half for Chef Judy Rodgers. Following Zuni, Jew spent two years honing his butchery skills at Quince with Chef Michael Tusk.
Looking to explore his Chinese cultural roots, he next traveled to Shanghai to cook at the Museum of Modern Art for eight months. Back in the Bay Area,he applied his varied experiences at Pizetta 211, Bar Jules, Camino, and Adesso. In 2010, Jew signed on as opening chef of Bar Agricole, where he earned 3 stars from San Francisco Chronicle.
Brandon left Bar Agricole after 3 years and began working on his own restaurant, Mister Jiu's. Located in the heart of San Francisco's historic Chinatown, Mister Jiu's celebrates Chinese-American recipes and techniques and Bay Area produce.
Jew has cooked at the MAD Symposium in Copenhagen and Gjelinas in Ghent with Mission Chinese's Danny Bowien, has appeared on episodes of VICE Munchies and Mind of a Chef ,and received the 2016 "Trailblazer Award" from the Center for Asian American Media (CAAM), and most recently been awarded a Michelin star.