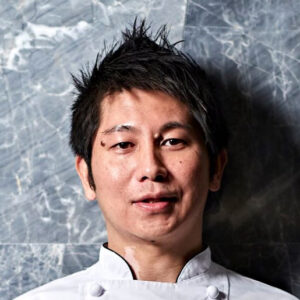 Yoshikazu Kizu
The Westin Maui Resort & Spa - Kaanapali, Maui
As executive chef, Yoshikazu Kizu oversees all culinary operations of the resort's signature restaurants including menu development and culinary team management of Hale Mo'olelo, Mahele Market & Eatery, Hale 'Ā, and more.
With more than 20 years of experience, Kizu elevates the dining experience for Westin Maui guests, with plans to revamp menus with a particular focus on incorporating techniques and flavors from Japan.
Kizu previously worked at The Ritz Carlton Okinawa in Japan as executive sous chef. During his time there, he oversaw seven dining outlets, including Kise Teppanyaki, Chura-Nuhji Italian restaurant, Gusuku, and more. His leadership led to increased food quality and AES scores. Prior to this, Kizu served as executive pastry chef at The Ritz Carlton Kapalua in Maui for five years.
Kizu was educated at Japan Culinary School and holds a culinary hygiene master's degree. He has also won 24 awards throughout his impressive career, including the coveted Annual Five Star Leader Award for 2022.