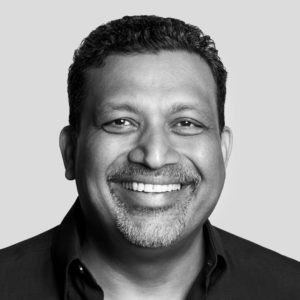 Vikram Garg
UMI by Vikram Garg - Honolulu, HI
Vikram Garg emerges as a chef of limitless proportions, celebrated for his masterful ability to envision uniquely inspired cuisine beyond conventional ethnic food groups, infusing the finest in regional ingredients while establishing a universal palette built on a foundation of memorable gastronomic experiences.
A graduate of Delhi's Oberoi School of Hotel Management and a recipient of a Post-Graduate degree at the Oberoi Center for Learning and Development, Vikram Garg has honed his culinary skills at some of India's top five-star Hotels and Restaurants including Bay Island in Port Blair, Oberoi Hotel in Mumbai (Bombay) and New Delhi, and the Metropolitan Palace Hotel in Dubai. In 2000, Garg headed to the British Virgin Islands as the Executive Sous Chef at Rosewood's Little Dix Bay.
After his stint in the Caribbean, he decided to return to India as head of the kitchen at Leela Kempinski Palace, a five-star resort in Bangalore. Thereafter, Garg brought with him a passion for food and a respect for the flavors of his native country to the culinary Mecca of the country's capital at 'indebleu' in Washington D.C. He recently unveiled his first solo venture and independent flagship masterpiece, UMI by Vikram Garg located at the "House of Welcoming Waters," Halepuna Waikiki by Halekulani.
Outside of the kitchen, Garg enjoys life in Hawai'i with his wife and two daughters. He finds extreme pleasure in preparing a custom degustation-style meal, around a chef's table, for his friends and guests.