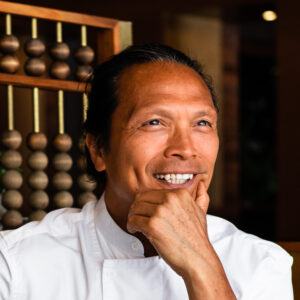 Susur Lee
Lee Restaurant - Ontario, Canada
Praised as one of the "Ten Chefs of the Millennium " by Food & Wine magazine, Susur Lee is still at the top of his game.
Lee has made numerous television appearances on Chopped Canada, MasterChef Asia, Top Chef Canada, and has been a judge on Wall of Chefs, Top Chef Masters, and Iron Chef Canada and America.
His awards and achievements include being an ambassador for Canada's 150th birthday celebrations, receiving the Lifetime Achievement Award by Canada's 100 Best, and being named the first foreign chef to be granted The Red Chef's Hat Award in Qing Dao, China.
Susur Lee cooks his signature French and Chinese fusion at his flagship restaurant, Lee on King St. West.