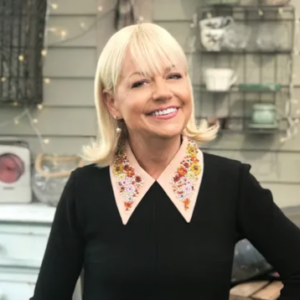 Sherry Yard
Bakery by the Yard & Food Network Personality - El Segundo, CA
Brooklyn-born Sherry Yard is a nationally acclaimed chef, restaurateur, cookbook author, teacher and presenter, who has spent her extensive career making a mark as a disruptor in the hospitality industry. Her innovative and uncompromising approach has garnered three James Beard Awards and an induction into their Who's Who of Food & Beverage in America.
Yard has received accolades from renowned publications such as Bon Appétit Magazine, Food + Wine and became affectionately known by the media as "L.A.'s Sweetheart", both for her bubbly personality and her incomparably creative fresh from the farm desserts. Her career included working with the Wolfgang Puck empire for nearly 20 years, encompassing the crafting of masterful breads, creating menus, and opening new restaurants while simultaneously mentoring an entire generation of chefs in kitchens from Singapore to Santa Monica.
Yard's pastry creations became staples at events such as the Academy Awards Governor's Ball, the Grammy Awards, and the Emmy Awards, where she could be spotted in her iconic pink chef's jacket in support of breast cancer awareness.
Sherry Yard is the author of two award-winning cookbooks, and is presently working on her third.