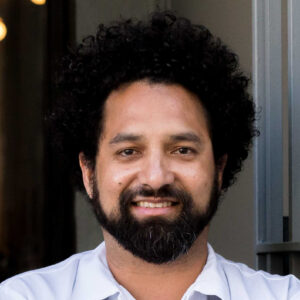 Ravi Kapur
Liholiho Yacht Club & Good Good Culture Club - San Francisco, CA
Recognized for his heritage driven cooking style with California ingredients chef/owner Ravi Kapur opened Liholiho Yacht Club in January 2015 in San Francisco with rave reviews.
Born in Hawaii in 1976 to his Hawaiian Chinese mother and Indian father. The flavors of the diverse and strong food cultures of the islands have cultivated his palate DNA – a treasure he draws from to create his unique and delicious food at Liholiho Yacht Club.
Kapur's desire to cook sparked while in college. Two years later he began his cook to chef journey. In 1998 he moved to San Francisco to attend the California Culinary Academy.
After graduation, he moved to Santa Fe, New Mexico and worked at The Compound Restaurant and Coyote Café. He returned to San Francisco and worked at Redwood Park. Next, he joined Nancy Oakes' Boulevard. He worked there for eight years and progressed from cook to sous chef to chef de cuisine. In 2010 he became the Executive Chef of Boulevard's sister restaurant, Prospect.
In January 2015, Kapur and his partner, Jeff Hanak of NOPA & Nopalito opened their restaurant in the lower Nob Hill area of San Francisco. The new brick and mortar Liholiho Yacht Club is a destination experience that represents the sum of their core values, expectations and inspiration. Simply put, they offer hospitality, service and delicious food created from the best ingredients California has to offer and an atmosphere that is fun and energetic.
Kapur, his wife, April and his son, Makoa live in the Mission. On Sundays when the restaurant is closed his favorite thing to do is to spend the day playing with his son and date night with his wife. Every year he is also involved with fundraising for Meals on Wheels of San Francisco.