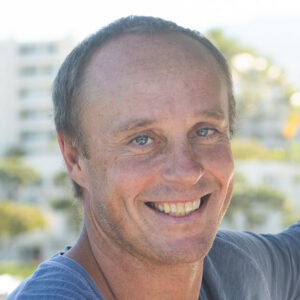 Michael Lofaro
Fairmont Kea Lani - Wailea, HI
Known throughout the Hawaiian Islands for his innovative artistry that brilliantly captures sense of place, Mike Lofaro brings a diverse array of talents to Fairmont Kea Lani as executive chef.
Drawing inspiration through his family and community, connection to the ocean and land, and perpetuation of Hawaiian culture, Lofaro's culinary ingenuity spans far beyond the kitchen. A passionate waterman and fisherman, his journey into Hawaiian culture began through paddling canoe and fishing, but quickly evolved when he was granted an opportunity to serve as a crew member for the Polynesian Voyaging Society. A diligent haumāna of 'ōlelo Hawai'i, he continues to expand and apply his knowledge, often executing experiential culinary concepts rooted in ancient traditions of Kaulana Mahina.
A graduate of The Culinary Institute of America, Lofaro started his culinary leadership journey in 1998 as Roundsman/Sous Chef under Chef Michael Mina at AQUA, San Francisco. Alongside Chef Mina, he got his first taste of Maui while working on a new culinary venture, then later moved on to Sauté Cook & Roundsman for Chef Tom Valenti at Quest NYC. In 2002, Lofaro returned to Maui when he worked at Capische Restaurant as Sous Chef, and later earned the opportunity to take the helm of The Mills Tavern in Providence, Rhode Island where as Executive Chef, his team was bestowed the prestigious Mobil 4 Star Award in 2005. Following this great achievement, he realized that his experiences on Maui were far more than just chapters in his culinary career but, in fact, the place that he and his family wanted to permanently call home.
Lofaro returned to the islands as Chef De Cuisine of Humuhumunukunukuāpua'a in 2006 and was subsequently promoted to his most recent role as Executive Sous Chef, Grand Wailea in 2014, where he flourished for almost 17 years.
Throughout his career, Lofaro has been repeatedly recognized for his unwavering commitment to supporting local agriculture, fishing, talent development and community organizations, culminating in his being named "Chef of the Year" at the 2016 'Aipono Awards and receiving an Emmy for his co-starring role in SEARCH Hawai'i: Where Food Meets Culture.