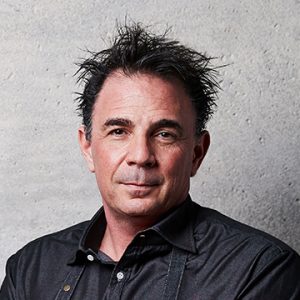 Josiah Citrin
Citrin Hospitality: Mélisse | Citrin | Charcoal Venice | Dear John's | Openaire - Santa Monica, CA
Josiah Citrin is a culinary expert and veteran of Los Angeles' gourmet dining scene, with more than 25 years of experience. He is a two-star Michelin chef and owner of Santa Monica California's highly-acclaimed Melisse Restaurant, Charcoal Venice, Dave's Doghouse in the Staples Center in Downtown Los Angeles, and his most recent venture, the food and beverage program at the LINE LA in Koreatown, as well as the restaurant Openaire situated at the hotel.
Most recently, Citrin has partnered with chef and friend Hans Röckenwagner for a two-year run at the iconic Sinatra-frequented Dear John's in Culver City.  In December of 2019, Citrin reopened the reimagined Mélisse restaurant as two distinct concepts- Citrin, an ala carte dining experience, and Mélisse, a 14-seat tasting menu.
His culinary philosophy, "In Pursuit of Excellence" sets the standard for all of his concepts, whether fine-dining or casual.