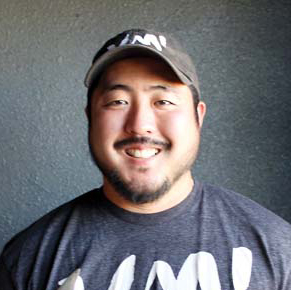 Jayse Sato
Umi Sushi - Wailuku, HI
Jayse Sato is the chef and owner of Umi Sushi located in Wailuku, Hawaii. He has been a sushi chef for 10 years on the island of Maui, as well as in Oregon. In 2014, he moved back to Maui from Oregon to partner with a friend in opening the restaurant formally known as Rua.
Although the business closed in 2016, Sato felt that his career was just beginning and wanted to show Maui what he was capable of. He went on to open his own restaurant, Umi in March of 2018. His style of sushi is out-of-the-box and not your traditional Japanese sushi.
Jayse Sato often incorporates various ingredients not normally found in sushi and turns it into a sushi roll. While others may frown upon this style, he is proud of his sushi knowing it is inventive and unique to the traditional fish and rice.