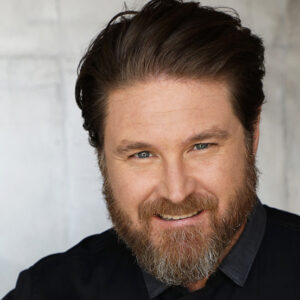 David LeFevre
Manhattan Beach Post - Manhattan Beach, CA
Chef David LeFevre, a native of Madison, Wisconsin, developed his passion for cooking as a child helping his mother in the kitchen. Yet as a teen he set off on the Industrial Engineering track at the University of Wisconsin, temporarily forgoing his culinary pursuits. It wasn't long before LeFevre left the Engineering world and, after working in various restaurants, enrolled at the renowned Culinary Institute of America. It was during this time that he interned at Chef Charlie Trotter's celebrated restaurant in Chicago and made such an impression that he landed a job as tournant at Trotter's Las Vegas, where he worked until it closed in 1995.
In parting with Trotter's, LeFevre seized the opportunity to travel to France and hone his classical skills in some of the world's most distinguished kitchens. This experience enhanced his resume with a list of apprenticeships that include the late Bernard Loiseau's restaurant, La Côte d'Or, Restaurant Jean Bardet and Roger Vergé's Le Moulin de Mougins. Upon returning to the United States, LeFevre moved to Chicago to once again work with his mentor Charlie Trotter where he quickly advanced to sous chef.
LeFevre cooked alongside some of the world's best chefs, heads of state, at the James Beard House, and developed recipes that ultimately appeared in several of Trotter's award-winning coffee table cookbooks. As a representative of Trotter's, LeFevre contributed to the production of the PBS television series, Kitchen Sessions with Charlie Trotter and had the opportunity to work with visiting culinary masters like Alain Ducasse, Michel Trama and Gordon Ramsey.
In 2004, after a two-year globetrotting experience throughout Asia, the Caribbean, and Europe, LeFevre was recruited as Executive Chef of the Water Grill, downtown Los Angeles' seminal seafood restaurant. Under LeFevre's six-year culinary leadership Water Grill earned a coveted Michelin star and further solidified its reputation as one of Los Angeles' must-go-to destination restaurants.
Now at Manhattan Beach Post (M.B. Post), David LeFevre returns to his roots with a highly personal and soulful restaurant offering a more rustic menu of playful, artisanal dishes designed to be shared, and complemented by artfully crafted cocktails and small production wines. M.B. Post was named one of Los Angeles Magazine's 2011 Best New Restaurants, 10 Most Memorable Meals by the Los Angeles Times restaurant critic S. Irene Virbila, and 10 Best Dishes of 2011 by LA Weekly restaurant critic Jonathan Gold. M.B. Post was also a semifinalist for the 2012 James Beard Foundation Awards in the Best New Restaurant and Best Chef Pacific categories.