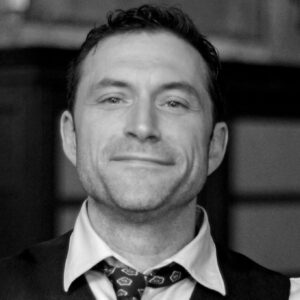 Andy Seymour
Liquid Productions - New York, NY
With over 20 years of experience in the bar, restaurant and hospitality industry, Andy Seymour has emerged as one of the leading educators and consultants on all matters of beverage. His company, Liquid Productions, is devoted to the understanding of today's cocktail culture—developing education and beverage programs, and creating events that bring the culture to an even greater audience.
Beginning his career at some of New York City and the Hamptons busiest venues, Seymour has dedicated himself to a life of producing great service and providing others with the tools to do the same. Early in his career, Seymour began working with Steve Olson who became a true mentor. Alongside Olson, he was able to acquire a deeper understanding about spirits, cocktails and the importance of working with quality ingredients. During this period, Seymour extended his bartending credentials to Los Angeles—including stints at legendary Venice eatery, 72 Market Street, and the grand reopening of Beverly Hills' bistro Chasen's—before returning to New York and East Village mainstay, The Telephone Bar and Grill. He later went on to manage Bar 13 and opened the bar at The Red Cat with Danny Abrams and Jimmy Bradley.
Seymour is also a partner in Beverage Alcohol Resource (BAR). Through programs such as Drinkwell and BarSmarts, he has taught thousands of America's bartenders and beverage professionals—BAR's 5-day certificate program has been acknowledged as a bench mark for professional achievement in the field of spirits and cocktails. In 2007, BAR was chosen as Cheers Magazine Beverage Innovator of the Year.
Today, Andy Seymour is recognized throughout the industry as a leader in the global cocktail movement. He continues to expand his role as a mentor and teacher to bartenders across the country through educational seminars and bartending demonstrations. He also is a member of the Board of Generals and advisor to the social media platform ShakeStir—focused on the beverage trade.