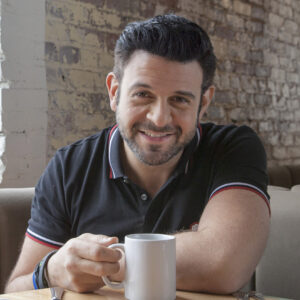 Adam Richman
Gastronaut, Cook, Producer & Author - Brooklyn, NY
Born and raised in Brooklyn, Adam Richman's passion for diverse culinary specialties and all things edible was ignited by his early experiences in the food mecca of New York City. Most widely known as the host of one of the Travel Channel's highest rated shows, "Man v. Food," Richman currently hosts Travel Channel's "Secret Eats with Adam Richman", in which he travels the nation to uncover unique, surprising and delicious hidden food treasures.
After earning a master's degree in fine art from Yale University, Richman began his food journey by documenting his culinary discoveries while on the road between regional theater productions. He subsequently built his resume by working in nearly every echelon of the restaurant world, from coast-to-coast and from the counter to the kitchen. His curiosity and passion for food led to his hosting and co-executive producer roles on his hit Travel Channel series' "Man v. Food Nation," "Adam Richman's Best Sandwich in America" and "Fandemonium." Richman has also hosted NBC's food competition show "Food Fighters," and has authored two books – America the Edible: A Hungry History, from Sea to Dining Sea (Rodale Publishing, 2010) and Straight-Up Tasty: Meals, Memories, and Mouthfuls from My Travels (Clarkson Potter, 2015).
Richman's latest venture is "Adam Eats the 80's" which debuted on the History Channel in February 2022.