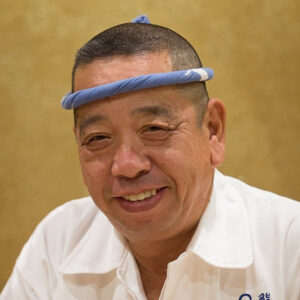 Takeshi Kawasaki
Maru Sushi - Honolulu, HI
Chef Takeshi Kawasaki, a Michelin-starred sushi chef in Sapporo, began his studies at renowned restaurant Sushi Zen in Susukino, Sapporo for 10 years before opening his own restaurant.
His son, Junnosuke Kawasaki, now runs/owns his shop and recently received his own Michelin-star. It is a rare occurrence to have both son and father being Michelin-starred chefs.
Kawasaki is proud of his son's accomplishment and it only fuels his desire to be a better chef.  Takeshi Kawasaki continues his studies here in Hawaii with his traditional style of Edo Mae sushi.