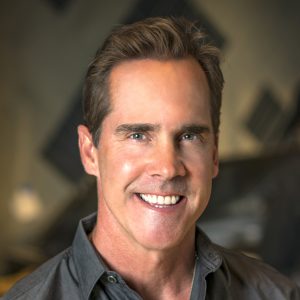 Shawn McClain
Highlands Restaurant - Detroit, MI
James Beard Award Winner and nationally recognized restauranteur Shawn McClain has opened seven renowned restaurants in Chicago, Las Vegas, and Detroit, including Spring (innovative seafood), Sage (new American), Green Zebra (modern vegetarian ), Five50 PizzaBar, (East coast inspired pizza) Libertine Social (next generation gastropub), Highlands Detroit (modern steakhouse), and most recently Balla Italian Soul (southern Italian).  Wineaux (wine bar & retail experience) is slated for January of '24.
A midwestern native and 1990 graduate of the School of Culinary Arts at Kendall College in Evanston, Ill, McClain's star rose quickly in the culinary world.  He broke into the national scene at Trio restaurant in Evanston, earning four stars from both the Chicago Tribune and Chicago Sun-Times.
His acumen for redefining established genres to win both media praise and establish smart, sustainable businesses is the hallmark of his career.  While McClain brings work-recognized acclaim to any project he takes on, he takes personal pride in his hands-on approach and deep commitment to developing all aspect of operation and guest experience.
With his team at McClain Camarota Hospitality Group, McClain has developed a collection of award winning restaurants.  These inventive concepts earned McClain multiple accolades including James Beard Award nominations for Outstanding New Restaurant, Esquire Magazines "Chef of the year and Desert Companion's "Restaurant of the Year."  In addition,
McClain's culinary portfolio has been lauded by The New York Times, Bon Appetite, FOOD & WINE, among others.
In 2012, McClain put his skills to the ultimate test when he appears on Food Network's Iron Chef American and competed against Chef Marc Forgione.  The epic battle paired McClain with renowned mixologist Tony Abou-Ganim and resulted in a win for McClain.
McClain draws on his experience in both independent ventures as well as management partnerships with Fortune 100 organizations, such as MGM Resorts and General Motors to deliver the greatest results from any restaurant opportunity.