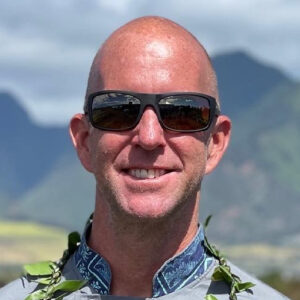 Scott McGill
T S Restaurants of Hawaii & California - Lahaina, HI
Scott McGill, Corporate Chef of T S Restaurants, has been a member of the T S Restaurants team since 1995. Throughout his tenure at T S Restaurants, McGill had brought innovation and finesse to the menu development while respecting the traditions and successes of the individual restaurant concepts, all the while supporting local agriculture.
Scott McGill has been delegated numerous responsibilities including companywide menu development using the highest quality ingredients, controlling food and labor costs, designing and the opening of new restaurants. Scott is one of the three Maui chefs that started the "Grown on Maui, Localicious" initiatives that has spread statewide.
McGill has earned the title of ProChef Level III Certified Executive Chef from the American Culinary Federation, the second highest and demanding of all certifications. He is a graduate of the California Culinary Academy in San Francisco, Greystone Culinary Institute in Napa Valley, and the Culinary Institute of America in Hyde Park New York.
In his spare time, McGill enjoys competing in Xterra & Ironman Triathlons around the world, and spending time with his wife, Amy, and their 15-year-old son, Jake, 11-year-old son, Sheamus and 8-year-old daughter Victoria.