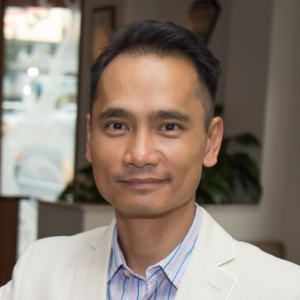 Roberto Viernes, MS
Ste. Michelle Wine Estates - Honolulu, HI
Roberto Viernes achieved the coveted title of Master Sommelier in 2005. He travels extensively to classic wine growing regions around the world to gain an even better understanding of wine. Viernes is also active in teaching courses with the Court of Master Sommeliers and has been a judge at the prestigious National Sake Evaluation five separate years.
Viernes is currently Hawaii Associate State Manager for Ste. Michelle Wine Estates, managing a portfolio of almost 40 different world class wineries and wine brands from Washington State, Oregon, California, New Zealand, Champagne and Italy and is also a contributing writer for HI Luxury Magazine.
Roberto Viernes launched his first wine FIL Pinot Noir with the stellar 2015 vintage, which is a project grown in the Willamette Valley, Oregon. He is also a board member of Hawaii Medical Mission.