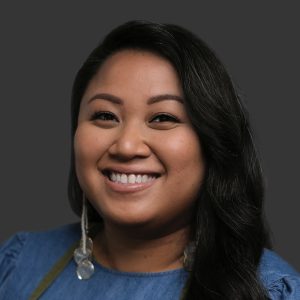 Ria Dolly Barbosa
PESO Neighborhood Restaurant and Lumpia Bar - Honolulu, HI
Ria Dolly Barbosa combines her traditional French culinary education with the Filipino flavors of her heritage. Beginning her training in time-honored French kitchens where hard work and initiative are expected, Ria is a product of prestigious Las Vegas restaurants—The Mansion at MGM Grand, Lutèce, Michael Mina and Daniel Boulud Brasserie.
After moving back home to Los Angeles, Barbosa's first major culinary accomplishment was opening Sqirl. Alongside her hardworking team, she propelled the unconventional brunch spot to its current status of celebrity regulars and a perpetual line of hungry guests. After Sqirl, she went on to launch the lunchtime pop-up WILD at Canelé. At WILD, she continued her playful and experimental style, incorporating fresh farmer's market produce and infusing an expansion of the Filipino flavors she grew up eating. The year-long residency at Canelé was a success with food critics and diners alike.
Ria Dolly Barbosa then opened the Los Feliz branch of Go Get Em Tiger, before joining Sydney-based Paramount Coffee Project to oversee the opening of their expanded offering at The Row in Downtown Los Angeles while also overseeing their original location. At the start of 2020, she teamed up with Robert Villanueva and Tiffany Tanaka to launch and open Petite Peso in Downtown Los Angeles, a Filipino restaurant focusing on making Filipino food with thoughtful ingredients.