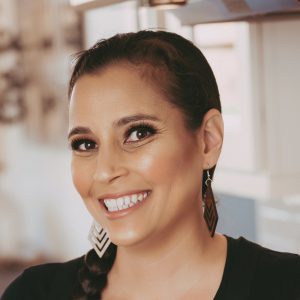 Relle Lum
Keeping It Relle - Pukalani, HI
Relle Lum, a native of Upcountry Maui, possesses an insatiable passion for all things food. By day, she dedicates herself as a mom and a full-time nurse practitioner. However, as the sun sets, she adorns a different apron, that of a food blogger. Beyond these roles, she is often found in the kitchen, crafting delectable dishes for her loved ones or savoring moments of serenity at the beach.
Although not a professionally trained chef, her culinary journey is steeped in a deep love for cooking, nurtured during a childhood spent baking alongside her mother. Interestingly, Lum confesses to having been a picky eater as a child, yet a desire to cultivate adventurous eaters in her future family ignited a fervor within her.
This drive propelled her on a journey that ultimately gave birth to "Keeping It Relle," a haven of Hawaiian and local recipes tailored for home cooks. What began as a mere pastime to share her adoration for Hawaiian and local cuisine has flourished into a heartfelt homage to Hawaii's rich culinary heritage.
Within the virtual pages of Keeping It Relle, readers will discover a tapestry of flavors – from time-honored Hawaiian classics steeped in tradition to modern creations that capture the essence of today's ono grinds. Her mission is clear: to preserve and share the heart of Hawaiian and local cuisine while inspiring others to embrace the joy of cooking at home.
Beyond the pleasures of taste, Lum believes that homemade meals have the power to save not only money but also precious time, all while fostering positive health impacts. So, for those seeking quick and easy Hawaiian and local recipes, she invites you to explore www.keepingitrelle.com.