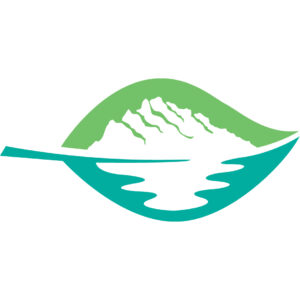 P.J. Alviso
Calera Winery - Mt. Harlan, CA
Frank P.J. Alviso is Vice President Central Coast Winegrowing for The Duckhorn Portfolio. For more than 40 years, The Duckhorn Portfolio has had one of California's most storied vineyard programs. At the heart of this vineyard program is a philosophy rooted in winegrowing and the idea that every hand that touches the vines shapes the final wine in the bottle. In his current role, P.J. Alviso oversees The Duckhorn Portfolio's Central Coast Estate and winegrowing programs, which include almost 80 acres of certified-organic estate vineyards for Calera on legendary Mt. Harlan. In addition to working with Calera Winemaker Mike Waller to guide Calera's renowned estate program, Alviso manages relationships with all of The Duckhorn Portfolio's Central Coast grower and custom crush partners, with the goal of discovering exceptional partner vineyards, and building a world-class vineyard program in the region.
Alviso grew up on a 400-acre organic vineyard in Amador County, where he learned to work the vines at an early age. Though he originally studied business administration at Cal Poly, his passion for wine and agriculture ultimately led him to change his major to wine and viticulture.
P.J. Alviso began his career at Kendall-Jackson/Cambria, before joining The Duckhorn Portfolio team in 2006. In the years since, he has risen rapidly from viticultural technician to assistant vineyard manager to manager of Napa Valley viticulture. Promoted to director of Estate viticulture in early 2014, Alviso managed the farming of more than 700 acres of Estate vineyards across Napa Valley, Sonoma County and Mendocino, with a focus on tailoring the cultivation of each site to meet the stylistic goals of the different wineries. He also played a key role in assessing new Estate properties, and was instrumental in the acquisition and planting of the 20- acre Longwinds Estate Vineyard for Canvasback in Washington State.
In recognition of his invaluable contributions. Alviso was named vice president of Central Coast winegrowing in 2018. Whether he is assessing new vineyards to add to The Duckhorn Portfolio's acclaimed winegrowing program, replanting an estate property, selecting new clones for planting, or adopting new viticultural technologies, he approaches winegrowing like a winemaker in the field. From his passion for the details that define great winegrowing to his fluency in Spanish and his honest, empowering leadership style, P.J. Alviso brings a thoughtfulness and energy to his work spearheading The Duckhorn Portfolio's Central Coast winegrowing program.