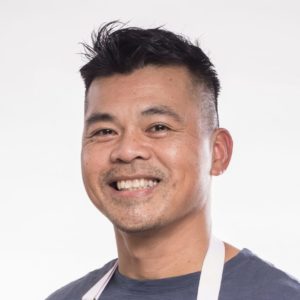 Nixon Diabalos
Madcakez - Honolulu, HI
Nixon Diabalos, a graduate of Gros Bonnet Culinary Academy, has many years of experience in the food industry.  Inspired by his 3 daughters and their love of cake, he brought together his culinary talent with his creative imagination and formed Madcakez in Honolulu, Hawaii.
Diabalos teamed up with Cori Nakamoto of Cori's Cake Dreams to compete in Season 3 of the Netflix original baking competition "Sugar Rush: Extra Sweet".  Diabalos and Nakamoto were crowned as the first place winners and took home a cash prize of $10,000.
Diabalos continues to thrive at Madcakez, seeking new opportunities and expanding his passion for baking.