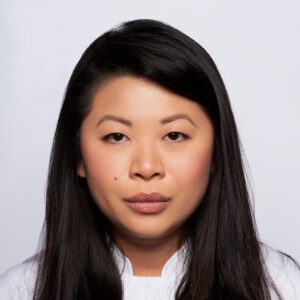 Mei Lin
Daybird - Los Angeles, CA
The story of Mei Lin begins in Dearborn, Michigan, where she worked at her family-run Chinese restaurant.
Mei Linʻs journey through the world of cooking has taken her through some of the world's most renowned kitchens, including Wolfgang Puck's Spago and Michael Voltaggio's ink.
The 2014 Eater Young Gun, 2020 James Beard Semifinalist for Best Chef: California, Zagat 30 under 30 recipient also won Season 12 of Bravo's Top Chef and most recently Food Network's Tournament of Champions.
After a four-year stint working as a chef for Oprah Winfrey and contributing recipes to Winfrey's cookbook, Lin opened her restaurant Nightshade in Los Angeles in 2019 to widespread critical acclaim. Nightshade has since closed.
In March 2021, Lin opened her fast casual restaurant, Daybird in the Silver Lake neighborhood of Los Angeles.