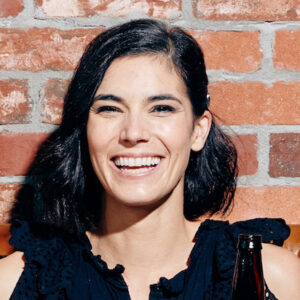 Lindsay Nader
Irish Hospitality Group - Sacramento, CA
Lindsay Nader is a seasoned bartender and partner of Sacramento-based Irish Hospitality Group. Nader got her start at Please Don't Tell in NYC almost 15 years ago. She quickly fell in love with the industry and was given entry into the world of competitions, conventions, guest takeovers and spent a season as an editor for Food & Wine Magazines annual cocktail book.
After returning to her hometown of Los Angeles, Nader worked at a number of notable establishments including Son Of A Gun, Pour Vous and Harvard & Stone. She was cast in Bravo Networks "Eat Drink Love" which was a terrifying nightmare, but still a unique experience.
Nader migrated south to San Diego and opened a Pressed Juice business with hospitality giants Consortium Holdings, while moonlighting at Noble Experiment. She transitioned into brand work with the Remy Cointreau portfolio, and later Absolut Vodka and traveled the world educating, activating and entertaining on behalf of the brands. At one point in time, Nader was deemed the fastest bartender on the west coast, after she won a speed competition while 7 months pregnant.
Now settled in Sacramento with her husband and daughter, she supports their three concepts—The Snug, which made the short list 2 years in a row for Tales Of The Cocktail's Spirited Awards; Natural Wine Bar Ro Sham Beaux; and newly opened 70's supper club, The Butterscotch Den.
Lindsay Nader is an advocate for health, wellness and bridging the gap to hospitality. She teaches yoga and competes as an amateur cyclist.