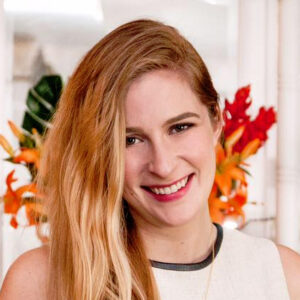 Laura Newman
Queen's Park + Neon Moon - Birmingham, AL
Laura Newman is a Brooklyn native who moved to Birmingham, Alabama in the spring of 2017. Her first bar, Queen's Park, opened in November 2018 and features a menu of forgotten and not-so-familiar classic cocktails. She opened her second bar, Neon Moon, in March 2021. Located in downtown Birmingham's Loft District, Neon Moon is a 90's country-themed five-star dive bar.
Newman is a Certified Sommelier by the Court of Master Sommeliers and has a degree in hospitality management from the Institute of Culinary Education. She has presented at numerous industry events and seminars, and writes a bimonthly column in Bourbon+ Magazine.
Laura Newman and her work have been featured in publications such as Time Out New York, Beverage Media, Tasting Table, Food & Wine, CNTraveler, Chilled Magazine, and Liquor.com. She has also been featured in books such as Maggie Hoffman's The One Bottle Cocktail and Clair McLafferty's Romantic Cocktails.