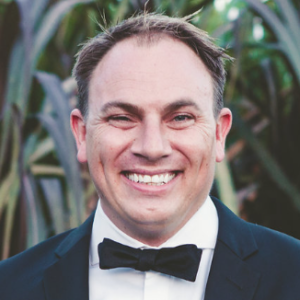 Kyle Reutner
Ko Hana Distillers - Kunia, HI
Kyle Reutner is the general manager for Ko Hana Distillers.
Ko Hana Distillers is Hawaii's first vertically integrated distillery where every ounce of rum is made with heirloom Hawaiian sugarcane grown on their own farm. In addition, Reutner crafts cocktails and develops menus for Chef Andrew Le at The Pig & the Lady. He is the also President of the Hawaii United States Bartenders Guild, a non-profit industry group.
With his degree in chemistry and over 15 years in the restaurant industry, Reutner is one of the few people that have worked in all aspects from producing spirits, mixing cocktails and creating hospitality programs for a guest to enjoy.
Before joining Ko Hana Distillers, Kyle Reutner has worked behind the stick at the best bars in Honolulu. Under the tutelage of Christian Self, Dave Newman, and Jon Schwalbenitz, Reutner has been able to make a name for himself nationally. In 2012, he was recognized as one of ten "Mixologists to Watch" by Beverage Media. He has competed in many competitions representing the Aloha State and has had his drinks featured in Travel + Leisure and Food & Wine amongst countless others.