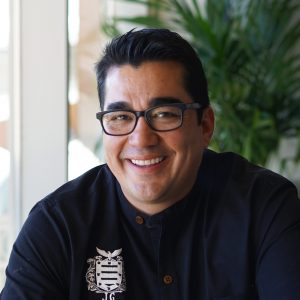 Jose Garces
The Garces Group - Philadelphia, PA
Renowned Latin-American chef Jose Garces translates his rich cultural traditions and culinary vision into personal dining experiences through Garces, a Philadelphia-based hospitality group.
Taking a heartfelt and creative approach to time-honored recipes and dishes, Garces—in partnership with idEATion Hospitality (New Orleans-based Ballard Brands; David Maser, a Philadelphia attorney and investor; and Ronnie Artigues, Ballard Brands' general counsel)—operates numerous restaurants including Amada, Distrito, Tinto, Village Whiskey, JG Domestic, Volvér, The Olde Bar, Buena Onda, Ortzi at the LUMA Hotel Times Square, Okatshe, Olón and Bar Olón at Tropicana Atlantic City, and Amada and Distrito Cantina in the Ocean Resort Casino.
The group also operates Garces Events, a full-service catering and event division; the Garces Foundation, a philanthropic organization dedicated to Philadelphia's underserved immigrant community; and Luna Farm, a 40-acre farm in Bucks County, PA owned by Jose Garces. For more information, visit GarcesGroup.com and follow them on Facebook, Twitter, Instagram, and LinkedIn.