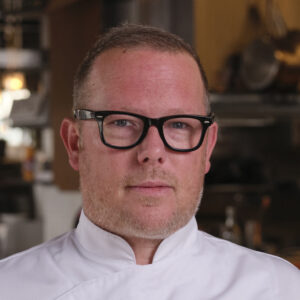 Jason Neroni
Best Bet Pizzeria - Los Angeles, CA
As a 16-year-old kid from Orange County, Jason Neroni got a job working in Disneyland's Club 33. There, he discovered a love and aptitude for the kitchen that would set him apart. His newfound interest and abilities took him north to Chez Panisse, where he worked for a year and began his career-long reverence for responsibly sourced ingredients.
Neroni returned to SoCal to help open Spago Beverly Hills. He went on to earn his stripes in New York and Europe, including such notable kitchens as Le Cirque, Blue Hill, and Essex House.
Jason Neroni returned to New York to become Chef de Cuisine at The Tasting Room, and, at 27, became executive chef at celebrated Manhattan restaurant 71 Clinton Fresh Food. Neroni moved on to design and open his first restaurant, 10 Downing Food & Wine. The restaurant was a rapid success and earned him a glowing three-star review from the New York Times.
The birth of his son brought Neroni back to his California roots, moving his family to Los Angeles to consult on a variety of projects. Neroni would help launch as executive chef and partner of Superba Snack Bar in Venice.
In 2015 Neroni re-opened the iconic Rose Café, now called 'The Rose Venice' in Venice Beach, CA. The Rose serves Californian cuisine influenced by Neroni's world travels. A farmer's market driven restaurant, Neroni frequents the Farmer's Market to source seasonal produce to feature on the menu.