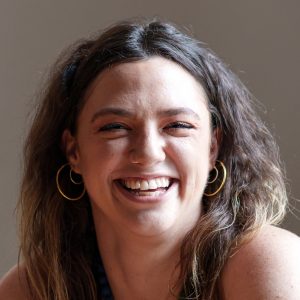 Izzy Tulloch
Milady's - SoHo, NY
Isabel 'Izzy' Tulloch is an award-winning bartender and New Jersey native. She fell in love with hospitality at the age 15, working at a pizzeria. Tulloch moved to Brooklyn at the start of 2020. Since her time in New York, she has been the Beverage Director at HiHi Room and behind the bar at the acclaimed Clover Club. 
Under the tutelage of cocktail maven Julie Reiner, Tulloch is the opening Head Bartender of Milady's – Reiner's resurrected and reimagined SoHo dive. She has led the Milady's team to number 50 at the 2023 North America 50 Best Bars ceremony and a top 4 nomination for Best New U.S. Cocktail Bar at Tales of the Cocktail.
Her sincere focus on inclusion, approachable sustainability, and serious fun is both palpable and timely – just like her giant smile behind the bar.