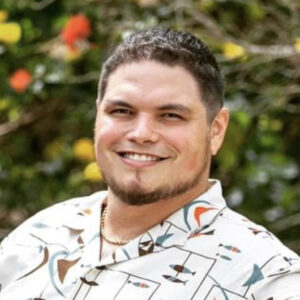 Ippy Aiona
Ippy's Hawaiian BBQ & The Dizzy Pita - Kamuela, HI
Chef Philip "Ippy" Aiona was born and raised on the Big Island of Hawaii to an Italian-American mother and a Native Hawaiian father. Growing up, his father had a Hawaiian Plate Lunch shop and his mother had an Italian Restaurant, setting a fire to his passion for everything food related at a very young age.
Aiona went on to graduate at top of his class from the Le Cordon Bleu in San Francisco. At 23 he was the youngest finalist on Food Network's hit show Food Network Star. Later that year, Forbes Magazine put him on their Food & Wine "30 under 30" list and he was one of ten chefs to compete in Philadelphia for Forbes Magazine's "Best Chef in America".
In 2014 Ippy Aiona brought home "the win" representing the US in Canada's International Iron Chef and at 24 he opened his first two restaurants The Koa Table & Ippy's Hawaiian BBQ both in the Waikoloa resort. With a deep respect for and connection to the Island, Aiona's cuisine reflects his cultures and notoriously playful imagination!