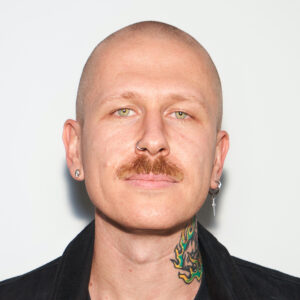 Iain Griffiths
Empirical - Brooklyn, NY
Iain Townsend Griffiths (they/them) is a gender-fluid entrepreneur, educator & bartender who in 2023 marks half their life working in hospitality. They are known internationally as the co-founder of some of the most important drinks-based businesses of the last decade, including the multi-award-winning Mr. Lyan brand, as well as Trash Collective (FKA Trash Tiki). 'Trash' helped pioneer the conversation of sustainability in the drinks world through their online content & wild parties.
Constantly creating & seeking out new directions for their career to evolve, Iain continues to bartend while also working on packaging design, brand marketing & activations, as well as helping emerging talent & start-ups grow their business & brand identity.
Now calling Brooklyn home, Iain is the Global On-trade Marketing & Activations manager for the highly innovative Empirical, a flavor company making uncategorized spirits that is due to open a Brooklyn site late summer 2023.