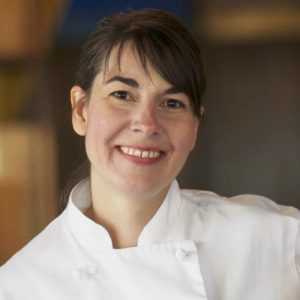 Country Velador
Super Chunk Sweets & Treats - Scottsdale, AZ
James Beard-nominated pastry chef Country Velador received a Bachelor of Fine Arts in Photography at Arizona State University before she found her passion for all things sweet. She owns and operates Super Chunk Sweets & Treats and New Wave Market in Scottsdale, AZ. Her creations have been featured in New York Times, Food Network, HGTV, National Geographic and the Cooking Channel's Unique Sweets.
Before owning her own restaurant and sweet shop, Velador worked in the front of the house for Roy's Chicago, Los Angeles, and Desert Ridge. In 2008, she then made the switch to the pastry department at Digestif and Cowboy Ciao in Old Town Scottsdale, where she worked her way up from pastry cook, to Executive Pastry Chef of Cowboy Ciao and Kazimierz World Wine Bar. It was there where her desserts began to take shape, winning several local awards, and she was featured in USA Today, Travel + Leisure, and Phoenix Magazine.
Velador opened Super Chunk in 2013, along with her husband Sergio, and they expanded the operation with New Wave Market in 2017. She is known for her whimsical style, using local ingredients and bold flavors.