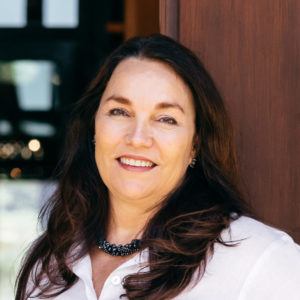 Clarice Turner
Joseph Phelps Vineyards - St. Helena, CA
Clarice Turner is a globally recognized senior management executive with a successful track record of leading dynamic organizations. As President of Joseph Phelps Vineyards, Turner is responsible for leading strategy, structure and culture for sustained profitability and future growth, while nurturing the next generation of this iconic winery's family owners.
Prior to joining Phelps, Turner founded and was CEO of Carneros Associates, a strategic advisory firm guiding vision, strategy, and culture for businesses in transition. Her pedigree is as a senior management executive of best in class companies in the food and beverage industry. She has decades of meaningful experience with small to medium sized family business, always with the thread of wine.
Turner serves on multiple boards including the advisory board of directors of Delicato Family Vineyards, a trustee of the Culinary Institute of America, and the Gender Diversity & Inclusion committee for Women of the Vine & Spirits. She is also an Emeritus board director for the National Restaurant Association (past Chair of the Sustainability committee), and Emeritus board advisor and past President for the Washington State University School of Business and School of Hospitality – Wine Business Management program. Additionally, she serves as a wine judge in various national wine competitions.
Turner earned an MBA concentrating in International Business, and a BA in Geology from San Francisco State University. She also attended Fudan University in Shanghai, China where she studied Mandarin Chinese. She is an avid wine collector and ninth generation Northern Californian. Turner and her husband reside in Napa and have two children.