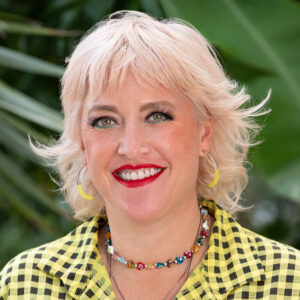 Christine Wiseman
Bar Lab - Miami, FL
Christine Wiseman has served as Bar Lab Hospitality's Beverage Director for the past 2 years, part of a career spanning 20 years in hospitality. A West Virginia native, Christine worked her way up the corporate restaurant ladder in her home state, eventually landing a bartending
position at Virtue Feed & Grain in Alexandria, VA, where she trained under craft cocktail innovator Todd Thrasher. In 2012, Christine relocated to Los Angeles to work at chef Michael Voltaggio newly opened restaurant, Ink. At Ink, Wiseman honed her craft utilizing the fresh, California ingredients and learning pioneering techniques. Christine went on to work at acclaimed LA bars & restaurants such as La Descarga, leading the innovative beverage program at Break Room 86 and finally joining Broken Shaker LA.
Since joining the Bar Lab Hospitality team, Christine has been recognized as a semi-finalist for American Bartender of The Year (2018 and 2019, Spirited Award), a finalist for American Bartender of the Year 2020, 2022, and 2023, and as an Imbibe 75 Person to Watch for 2023.
Christine's fun, colorful (and sometimes sparkly) cocktails typically walk the line with unexpected ingredients and tried-and-true, craveable flavor combinations. Christine was just named North America's Bartenders Bartender 2023 for 50 Best.