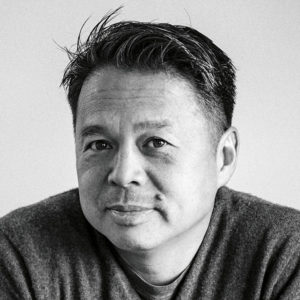 Charles Phan
The Slanted Door - San Francisco, CA
Charles Phan is the visionary chef who created contemporary Vietnamese cuisine as the executive chef/owner of the Slanted Door family of restaurants. Born in Da Lat, Vietnam, Phan and family relocated to California just before the fall of Saigon in 1975. Phan opened his first restaurant, The Slanted Door, on Valencia Street in San Francisco's Mission District in 1995. It was quickly recognized for its unique Vietnamese flavor.  The restaurant relocated from its original space to the historic Ferry Building in 2004.  Phan's stable of restaurants also include Out the Door, OTD, and Hard Water. In 2017, he opened the fast-casual eatery Rice & Bones on the campus of his alma mater—University of California Berkeley (did you know he studied architecture before becoming a chef?).
Phan has been featured on Food Network's Iron Chef America and Mark Bittman's How to Cook Everything. In addition to his awards and accolades, Phan is a leader in the San Francisco food community and has participated in countless charitable events including Share Our Strength, Project Open Hands, Big Brothers Big Sisters, Make a Wish Foundation, Meals on Wheels, CUESA, Alex's Lemonade, One Vietnam, 18 Reasons, and Taste of the Nation.
In 2004, Phan won the James Beard Foundation Award for Best Chef: California.  His two cookbooks, Vietnamese Home Cooking and The Slanted Door, both won IACP Cookbook awards—in 2013 for Chefs and Restaurants, and in 2015 for Photography, respectively.