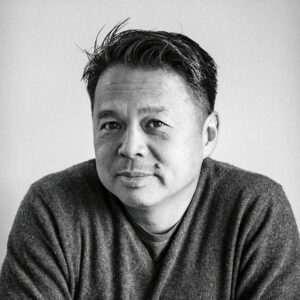 Charles Phan
The Slanted Door - San Francisco, CA
Charles Phan is Executive Chef and Founder of The Slanted Door Group
Born in Da Lat, Vietnam, Phan and his family immigrated to Guam before settling in San Francisco, California. As a young teenager, his curiosity for food began at home while watching his aunt cook and while exploring the vast food scene of San Francisco. Phan saw an opportunity to introduce American diners to the world of Vietnamese food with its robust flavors, subtle nuances, and approachability. That's when he opened his first restaurant in 1995, The Slanted Door, focused on fresh, local ingredients.
Phan is known for combining Western and Vietnamese ingredients in breakthrough ways and was recognized as "Best Chef: California" by the James Beard Foundation in 2004. In the years that followed, Phan expanded his restaurant group with Out the Door, Hard Water, Rice and Bones at UC Berkeley, Slanted Door San Ramon, and Chuck's Takeaway.
His popularity continued to grow with appearances on network television and two cookbooks, Vietnamese Home Cooking (2012) and The Slanted Door (2014), which teach readers how to cook while sharing stories of Phan's personal journey from refugee to celebrated chef.
Phan has received numerous nominations and awards. Notably, in 2014 The Slanted Door was recognized by the James Beard Foundation as an Outstanding Restaurant in America. His books won the IACP (International Association of Culinary Professionals) Cookbook Award for Chefs and Restaurants and for Photography, respectively.
In his spare time, Phan is a leader in the San Francisco food community and has participated in countless charitable events with Share Our Strength, Meals on Wheels, CUESA, One Vietnam, La Cocina, Taste of the Nation, and many more.
Charles Phan lives in San Francisco with his wife and their three children.