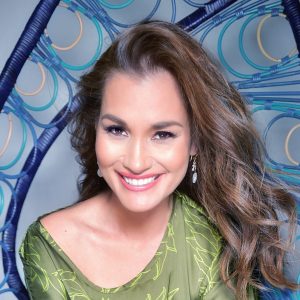 Brook Lee
Modern Wahine Hawaii - Honolulu, HI
In 1997, a worldwide television audience of over 600 million viewers in 60 countries watched as Brook Mahealani Lee was crowned Miss Universe. Lee is of mixed Hawaiian, Korean, Dutch, English, French, Portuguese and Chinese ancestry, and is the only Native Hawaiian to win both Miss USA and Miss Universe.
Lee attended the prestigious Punahou School in Honolulu for 6 years before graduating from Kamehameha Schools, a school for indigenous Hawaiians. After winning a lucrative scholarship to Chaminade University of Honolulu, she graduated with a Bachelor of Arts degree in English, and went on to pursue her Master's in Communications at the University of Hawaii at Manoa when she captured the title of Miss USA.
After her reign as Miss Universe, Lee made several appearances in television before becoming a television host. She was formerly the Tech Ambassador for MommyLovesTech.com, a site dedicated to helping mothers make sensible choices about the use of tech in their everyday lives. She has done appearances for MommyLovesTech on various television morning shows in California and Nevada, and was thrilled to be on The Today Show with Kathy Lee and Hoda Kotb. Lee is currently the creator, host, and Executive Producer on the hit show MODERN WAHINE HAWAII, airing Sundays on KHII and streaming on youtube.