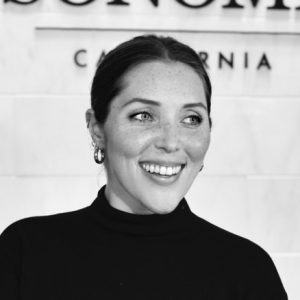 Belle English
Williams Sonoma - San Francisco, CA
Chef Belle English is in charge of the Williams Sonoma Test Kitchen where she oversees all recipe development, product testing, cookbook creation as well as culinary content and video production.
Born and raised in Boston, English fell in love with cooking and baking at an early age in her family's restaurants and opened a bakery of her own at 17. She has spent her entire career working in professional kitchens, editorial test kitchens and even her own kitchen running a catering company.
Currently a resident of San Francisco, English is also an author, culinary illustrator, writer, food stylist and social media strategist.