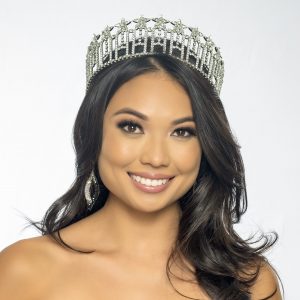 Allison Chu
Allison Chu is the current Miss Hawaii USA 2021 and former Miss Hawaii 2016. She is honored to be the first person in history from Hawaii to be win both state titles from the Miss USA and Miss America systems.
As a Valedictorian of Kalani High School, member of the Phi Beta Kappa Society, and Summa Cum Laude graduate of the University of Hawaii at Manoa, Chu strongly believes in the importance of education. She is a voting member of the Grammy Awards and has been classically trained to sing opera since the age of five.
Chu has been a professional model and actress for the last ten years living between Honolulu, New York, and Los Angeles, all while finishing her undergraduate degree in Psychology. She holds membership in the SAG-AFTRA and Actor's Equity unions and has appeared in hit TV shows on FX, CBS, and the Style Network.