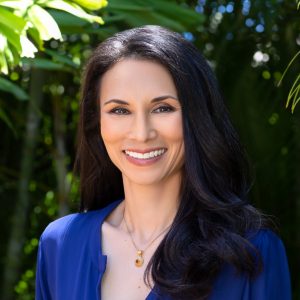 Alicia Moy
Hawaii Gas - Honolulu, HI
As president and chief executive officer of Hawaiʻi Gas, Alicia Moy leads the company in its work to support the positive transformation of Hawaiʻi's energy landscape and achievement of the state's renewable energy and decarbonization goals. The company is focused on mitigating the state's high cost of energy for customers by providing diverse and resilient clean energy options, and developing renewable natural gas projects that are best-in-class across the nation.
Moy is also supportive of the State of Hawaiʻi's path to a sustainable future by ensuring that Hawaiʻi Gas takes an active role in initiatives concerning energy, preservation of natural resources, diversification of the economy, and community building. Under her leadership, Hawaiʻi Gas has formed partnerships with organizations like the Hawaiʻi Ag and Culinary Alliance which aims to promote the state's locally-grown and raised, sustainable agriculture products. In addition, she, through Hawaiʻi Gas, is a long-time supporter of the Hawaiʻi Food and Wine Festival's Localicious Recipe Contest.
Moy serves on the boards of Bank of Hawaiʻi, Chamber of Commerce of Hawaiʻi, the Western Energy Institute, the Workforce Development Council, and is a trustee of the Nature Conservancy of Hawaiʻi. Additionally, she sits on advisory boards for the Hawaiʻi Clean Energy Initiative, and Women in Renewable Energy. Her professional affiliations include Women Corporate Directors, the Hawaiʻi Military Affairs Council, Hawaiʻi Business Roundtable and the Young President's Organization.
Moy and her husband, Jake, are parents to three awesome little boys. Their evenings and weekends are filled with playful chaos, and the joys and awe that come with the gift of parenthood. For her, it's her boys who inspire her to work so diligently to find solutions for our planet and create a sustainable future for all who call Hawaiʻi home.