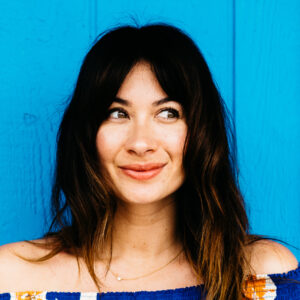 Alana Kysar
Maui, HI
Alana Kysar was born on Hawaiʻi island and raised on Maui. After over a decade in California, Kysar has returned to Maui with her fiancé and their dog, Vienna Sausage.
In 2015, she started her award-winning blog Fix Feast Flair, where she shares recipes inspired by her Japanese-American heritage, travels, and life in Hawaiʻi . Since then, her photos and recipes have been picked up everywhere from Saveur and Food & Wine to Country Living, BuzzFeed, and Yahoo Food.
In her debut cookbook Aloha Kitchen: Recipes from Hawai'i, Kysar shares 85 fresh and sunny recipes that reflect the major cultures that have influenced local Hawaiʻi food over time: Native Hawaiian, Chinese, Japanese, Portuguese, Korean, Filipino, and Western. The book was named one of The Best Cookbooks of the Year by NPR and Library Journal as well as one of the 12 Best Cookbooks of Spring 2019 by the New York Times. Kysar was an IACP Award Finalist.