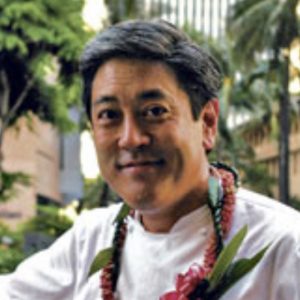 Alan Takasaki
Neiman Marcus - Honolulu, HI
Alan Takasaki is best known for his former restaurant, Le Bistro in Aina Haina. He achieved success with this small neighborhood restaurant that despite being located in a strip mall was solidly booked and offered delicious food built on classic techniques and a great wine list.
Early in his career Takasaki worked at world famous Michelin-starred restaurants Le Bernardin, La Truffe Noir, QV and with legendary chefs Joachim Splichal and Gilbert Le Coze as mentors. He also spent a summer training at restaurants in Bordeaux and the Dordogne, building experience.
Takasaki opened Le Bistro in September 2001 and enjoyed 17 years of success as a true neighborhood bistro until it closed in 2018.