Event Date:
November 5, 2023
Event Time:
Cocktail Reception at 5:00 P.M.
Dinner at 6:00 P.M.
Raise a glass to the final event of the Thirteenth Annual Hawaii Food & Wine Festival at our annual Halekulani gala. For the past three years, The Art of Food & Wine has become a platform to showcase artists of all mediums—painters, sculptors, mixed media, ceramics, photography, florals and even augmented reality! Feast your eyes, and tastebuds, on culinary works of art inspired by esteemed local artists and up-and-coming creatives. These award-winning masters of their craft join forces to create an artfully designed five-course dinner with fine wine pairings that engage all the senses. Among the ranks of James Beard Award winners, Michelin Star recipients and even Bocuse d'Or finalists (the culinary Olympics), these five chefs—like Monet and Van Gogh—use color, shape, line, texture and form to bring their culinary vision to life. We bring the gallery to you as you dine among a specially curated showcase of collected art. This elegant epicurean experience would not be complete without virtuosic wines worthy of their own stage!
November 5, 2023
Cocktail Reception at 5:00 P.M.
Dinner at 6:00 P.M.
Halekulani
Attire: Cocktail Attire, Jacket Optional
Outdoors/Indoors
21 YEARS OF AGE AND OLDER
No one under the age of 21, including children in strollers accompanied by their parents, will be admitted to Festival events, unless noted otherwise
ABOUT THE EVENT
Ticket includes all food and drinks at event, and inclusive of taxes, fees and gratuity
All sales are final. All events, prices, performances, venues, dates and times are subject to change without notice
Please refer to FAQ for more information
EAT, DRINK & STAY THE NIGHT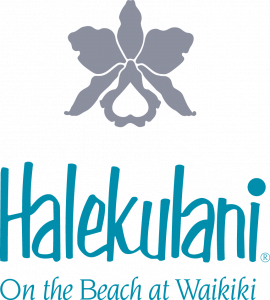 Halekulani is offering special room rates for #HFWF23 attendees. Click HERE to book. Reservations and room rates are subject to availability.
SUPPORT HFWF
Hawaii Food & Wine Festival is a 501c(3) nonprofit organization. All proceeds from the Thirteenth Annual Hawaii Food & Wine Festival benefit the Festival which supports culinary and agricultural education, sustainability, and cultural programs in Hawaii.
To make a donation, please click HERE.