Event Date:
October 14, 2023
Event Time:
6:00-9:00 P.M.
Location:
Sheraton Maui Resort & Spa
Indulge in a bounty of jewels from the sea at this grand tasting event under the stars at the Sheraton Maui Resort & Spa! Dive into ten one-of-a-kind dishes by coastal culinary masterminds highlighting ingredients from oceans near and far. Enjoy treasured vintages straight from the vault of some of the world's best winemakers. Plus, HFWF mixologists join their partners in crime to make a splash with craft cocktails that complement an array of surf and turf bites. At the end of the night, you'll feel like a true high-roller with a firework show that's nothing short of explosive!
Get early access to fill your glass and taste the ocean's bounty with a VIP ticket that gives you early entry at 5:00 P.M., an hour before General Admission attendees.
Are you a First Hawaiian Bank personal Mastercard® cardholder? Take advantage of the First Hawaiian Bank Mastercard® Preferred Access ticket, which allows you early entry at 5:00 P.M. for the General Admission price ($100 savings)!
October 14, 2023
6:00-9:00 P.M.
Sheraton Maui Resort & Spa
Attire: Resort Casual
Outdoors
21 YEARS OF AGE AND OLDER
No one under the age of 21, including children in strollers accompanied by their parents, will be admitted to Festival events, unless noted otherwise
ABOUT THE EVENT
Ticket includes all food and drinks at event, and inclusive of taxes, fees and gratuity
All sales are final. All events, prices, performances, venues, dates and times are subject to change without notice
Please refer to FAQ for more information
EAT, DRINK & STAY THE NIGHT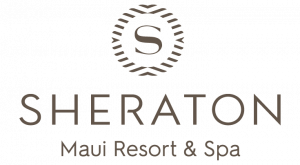 Sheraton Maui Resort & Spa is offering special room rates for #HFWF23 attendees. Click HERE to book. Reservations and room rates are subject to availability.
SUPPORT HFWF
Hawaii Food & Wine Festival is a 501c(3) nonprofit organization. All proceeds from the Thirteenth Annual Hawaii Food & Wine Festival benefit the Festival which supports culinary and agricultural education, sustainability, and cultural programs in Hawaii.
To make a donation, please click HERE.