Event Date:
October 15, 2023
Event Time:
Check-in at 5:30 P.M.
Dinner at 6:00 P.M.
Location:
The Westin Maui Resort & Spa, Kaanapali
Saluti! Toast to living a life of wine at this five-course, wine-paired dinner featuring la cucina e il vino d'Italia (the cuisine and wine of Italy). The Westin Maui Resort & Spa, Kaanapali's Chef Yoshi Kizu, welcomes Michelin-starred chefs whose restaurants have garnered recognition for their Italian-inspired menus and exceptional wine programs. Italy, which is the world's largest producer of wine, has the widest variety of indigenous grape varietals in the world! Join us for a pre-dinner aperitivo upon arrival before touring through Italy's famed-wine regions with wine pairings carefully selected by a Master Sommelier. From antipasto to dolce, you'll be transported to the Mediterranean with dishes that celebrate the culinary traditions of Italy while highlighting farm-fresh ingredients.
Reserve a table of ten (10 tickets) to secure an entire table for your group.
October 15, 2023
Check-in at 5:30 P.M.
Dinner at 6:00 P.M.
The Westin Maui Resort & Spa
Attire: Resort Casual
Outdoors
21 YEARS OF AGE AND OLDER
No one under the age of 21, including children in strollers accompanied by their parents, will be admitted to Festival events, unless noted otherwise
ABOUT THE EVENT
Ticket includes all food and drinks at event, and inclusive of taxes, fees and gratuity
All sales are final. All events, prices, performances, venues, dates and times are subject to change without notice
Please refer to FAQ for more information
COVID-19 HEALTH & SAFETY MEASURES
Updated September 16, 2021
The safety of our attendees and participants is our number one priority. In accordance with 'Alohilani Resort Waikiki Beach's Health & Safety policies, ALL employees, guests and patrons – including HFWF21 attendees – will be required to show proof of full COVID-19 vaccination to attend the event. NEGATIVE COVID-19 TESTS WILL NOT BE ACCEPTED. Ticket holders will receive instructions on how to submit documentation and further information on health and safety measures can be found on our FAQ page, or by contacting info@hawaiifoodandwinefestival.com.
By attending HFWF21:
You acknowledge that you (and all ticketed attendees) will comply with all HFWF Health & Safety Protocols once determined by government mandate at time of HFWF21, including but not limited to face mask requirements, health screening and questionnaire, proof of negative COVID-19 test or vaccine card
You (and all ticketed attendees) acknowledge that by attending HFWF21, you will be subject to HFWF Health & Safety Protocols. HFWF reserves the right to refuse entry or remove an individual from an event if any such protocols are breached
EAT, DRINK & STAY THE NIGHT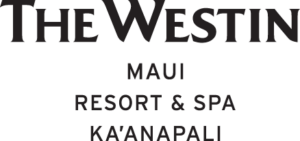 The Westin Maui Resort & Spa, Kaanapali is offering special room rates for #HFWF23 attendees. Click HERE to book. Reservations and room rates are subject to availability.
SUPPORT HFWF
Hawaii Food & Wine Festival is a 501c(3) nonprofit organization. All proceeds from the Thirteenth Annual Hawaii Food & Wine Festival benefit the Festival which supports culinary and agricultural education, sustainability, and cultural programs in Hawaii.
To make a donation, please click HERE.