Friends with Cocktails Hosted by Adam Richman
Event Date:
November 4, 2022
Event Time:
9:00 P.M.-12:00 A.M.
Location:
Hyatt Regency Waikiki Beach Resort and Spa
When your friends come with benefits like ours, such as crafting unforgettable cocktails (what did you think we were talking about?), throwing the ultimate after-hours soirée is inevitable. That's why we've gathered our Hawaii Food & Wine Festival master mixologist friends, plus five fabulous chefs from some of the hottest eateries and famous food host Adam Richman for the can't-miss after party event of the season. Grab your squad for a night of craft-cocktails and 'next level' bites from local top chefs and California hot spots, all while enjoying the Hyatt Regency Waikiki Beach Resort and Spa's pool deck under the stars. FOMO? Get your tickets for this exclusive after party today!
MALAMA AINA PARTNER

Spend the day learning about Heeia Fishpond's rich history, unique aquaculture, marine species and significance to the local community. Support with preservation efforts by redistributing rock and coral, placing floating barges, removing trash, invasive mangrove and limu (seaweed) and helping to reconstruct the kuapa (fishpond wall).
Malama Aina experiences are limited and are available only to ticket purchasers of this event. More information will be sent once tickets are purchased.
EAT, DRINK & STAY THE NIGHT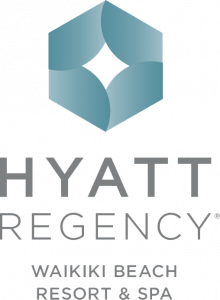 Hyatt Regency Waikiki Beach Resort and Spa is offering special room rates for #HFWF22 attendees. Click HERE to book.
Reservations and room rates are subject to availability.
November 4, 2022
9:00 P.M.-12:00 A.M.
Hyatt Regency Waikiki Beach Resort and Spa
Attire: Resort Casual
ABOUT THE EVENT
Ticket includes all food and drinks at event, and inclusive of taxes, fees and gratuity
No one under the age of 21, including children in strollers accompanied by their parents, will be admitted to Festival events, unless noted otherwise
All sales are final. All events, prices, performances, venues, dates and times are subject to change without notice
Please refer to FAQ for more information
COVID-19 HEALTH & SAFETY MEASURES
Updated September 16, 2021
The safety of our attendees and participants is our number one priority. In accordance with 'Alohilani Resort Waikiki Beach's Health & Safety policies, ALL employees, guests and patrons – including HFWF21 attendees – will be required to show proof of full COVID-19 vaccination to attend the event. NEGATIVE COVID-19 TESTS WILL NOT BE ACCEPTED. Ticket holders will receive instructions on how to submit documentation and further information on health and safety measures can be found on our FAQ page, or by contacting info@hawaiifoodandwinefestival.com.
By attending HFWF21:
You acknowledge that you (and all ticketed attendees) will comply with all HFWF Health & Safety Protocols once determined by government mandate at time of HFWF21, including but not limited to face mask requirements, health screening and questionnaire, proof of negative COVID-19 test or vaccine card
You (and all ticketed attendees) acknowledge that by attending HFWF21, you will be subject to HFWF Health & Safety Protocols. HFWF reserves the right to refuse entry or remove an individual from an event if any such protocols are breached
SUPPORT HFWF
Hawaii Food & Wine Festival is a 501c(3) nonprofit organization. All proceeds from the Twelfth Annual Hawaii Food & Wine Festival benefit the Festival which supports the agricultural, culinary and hospitality industries in Hawaii.
To make a donation, please click HERE.